Watch out for Laura Lafrate!
Description
 Fan(s) Peeking!

LAURA LAFRATE
"True Bisexual"

MUST READ!
Q&A`s
FACEBOOK
TWITTER
YOUTUBE
OFFICIAL FAN PAGE
MY PERSONAL BLOG :)

This is the first Laura Lafrate-dedicated fan blog and is recognized by her. :)
I do not own any of these photos. Most are from TMD photography.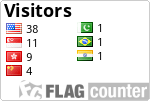 Navigation
+Home
| +Archive
| +Ask
| +Credit
| +Answered Sweet Notes ♥
Previous | Next
KICKING ASS ♡
(Source: amberboot)
(Source: fckyeahantm)
And she posed for the camera again! :)
Recent shots || Mr. D Photography
"Don't get me wrong. I love flirting."
(Source: m-azee)
(Source: m-azee)
Laura LaFrate | Cycle 18

Photo: Tina Pelech