Watch out for Laura Lafrate!
Description
 Fan(s) Peeking!

LAURA LAFRATE
"True Bisexual"

MUST READ!
Q&A`s
FACEBOOK
TWITTER
YOUTUBE
OFFICIAL FAN PAGE
MY PERSONAL BLOG :)

This is the first Laura Lafrate-dedicated fan blog and is recognized by her. :)
I do not own any of these photos. Most are from TMD photography.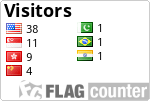 Navigation
+Home
| +Archive
| +Ask
| +Credit
| +Answered Sweet Notes ♥
| Next
(Source: topmodelcentral)
She, seriously, needs to go back to modelling. She`s a natural model, she has this natural way of doing things.
(via fckyeahantm)
I miss Laura, I miss cycle 18! :(
Nothing compares. Such an amazing bunch of girls with amazing personalities.
Christmas the Lafrate way! ♡
Amazing make up by Erin Ford xx
(Source: topmodelcentral)
What are you wishing for this Christmas? :)
Spread the love, Littlefooters x