Watch out for Laura Lafrate!
Description
 Fan(s) Peeking!

LAURA LAFRATE
"True Bisexual"

MUST READ!
Q&A`s
FACEBOOK
TWITTER
YOUTUBE
OFFICIAL FAN PAGE
MY PERSONAL BLOG :)

This is the first Laura Lafrate-dedicated fan blog and is recognized by her. :)
I do not own any of these photos. Most are from TMD photography.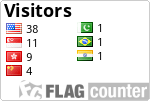 Navigation
+Home
| +Archive
| +Ask
| +Credit
| +Answered Sweet Notes ♥
| Next
where did you get the last pictures you posted from? (the ones in black and white)
From Tina Pelech of TMD Photography. :)
How do you get a call from Laura in Skype? I never really see her on and I'm online like EVERYDAY!!
She usually sets time and date when she`ll have a Skype session :> Then she`ll call you up if you`re online :)
eye-contact-ds
:
damn! I miss Laura's skype sessions!!! do you have any ideia about when she's is going to do another one??? I know she was sick and she has been busy, but I was just wondering if you knew something more... thanks*
I miss it too! I`m afraid not soon. She`s busy with lots of things and she`s moving to NYC next month. Yay. Hopefully when things get settled she will do another Skype sesh. :)
how do you pronounce her last name? lafrat or lafreyt?
La-frat :)
Could one of you guys post Laura's new pics on RTVG forum? It's the only place that I can think of that has all of the model's threads, and is an active forum. I want people to see her post-work, because it's amazing! I use my phone, so someone please do it from a computer since it'd be easier. <3
I`ll try to do it soon! I promise. :)
does she have tattoos? do you have pics?
Yes, she does! "Pirate" on the inside of her lips. I`m still trying to find a photo. She showed it to me tho, when we Skyped! :)
"Zagilicious? like, I sound like a low-end stripper" HHAHAHHA Gotta love her! <3 She said that she hated that name, so you might want to change your title (watch out for zagilicious) lol. :P
Yeahhhhh. The moment I heard that I was like… Okay, deleting every Zagilicious in this blog. Hahahaha. Isn`t she the coolest and realest person ever? :">